Lady Elliot Island
Sometimes the shortest journey can take you to a place of the richest experiences. That´s what Lady Elliot Island endows us with time and time again, whenever we have the opportunity to visit this stunning coral cay. Small in size, as a beach walk around the island is not more than 2.4 kilometres long, it is magical how many of nature´s different gems we discover, with every step on land and every swim in the sheltered waters.Once we expose ourselves to the depth of the western seaside, we feel more like flying, above a mystical under water world of coral-woods full of sea life.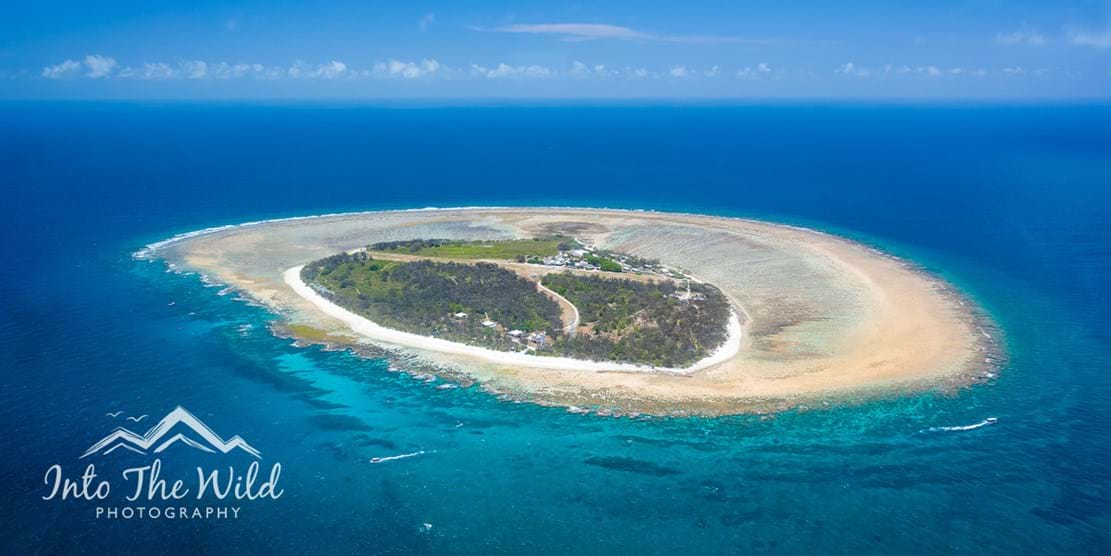 Fish, squid, turtles of all sizes and different types - some even more dinosaur-like than others. We are observers from above, at a distance but at the same time so close as the clarity of the waters reminds us very much of air! With a deep breath and a duck dive, we indeed descend into this magical environment, even if just for a moment. Occasionally the underwater world comes close to us, when some of it´s inhabitants get aware of our visit, their own curiosity aroused. We can see them perceiving us, deciding to find out more about these strange creatures, obviously not really belonging to their world. They swim closer, move beside and allow us to join their rhythm for a while. These moments are special and unique - like the encounter with a beautiful manta ray on our snorkel exploration.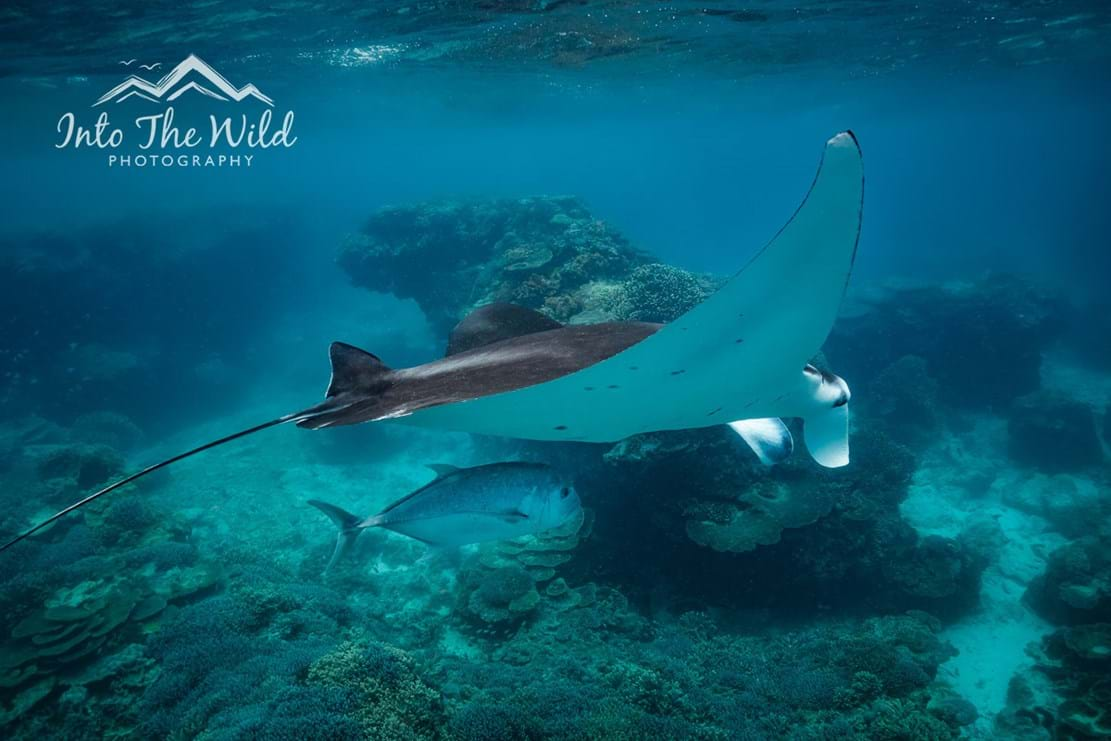 From far away we see it moving - this huge, dark shadow. Even before revealed in clear sight, the slow flapping of the winglike fins don't leave a doubt about the rare creature coming closer and closer. And with delightful excitement we realise that we are accepted to come along for the ride. The manta-ray even brings a friend! A huge trevally swims under it´s left wing - a special travel friend! We follow them through the water for quite a while, fascinated by life's symbiotic relationships and grateful for this experience, before we decide to head back to the beach. The western side of Lady Elliot´s Island always makes us aware that we are visitors, not ocean creatures.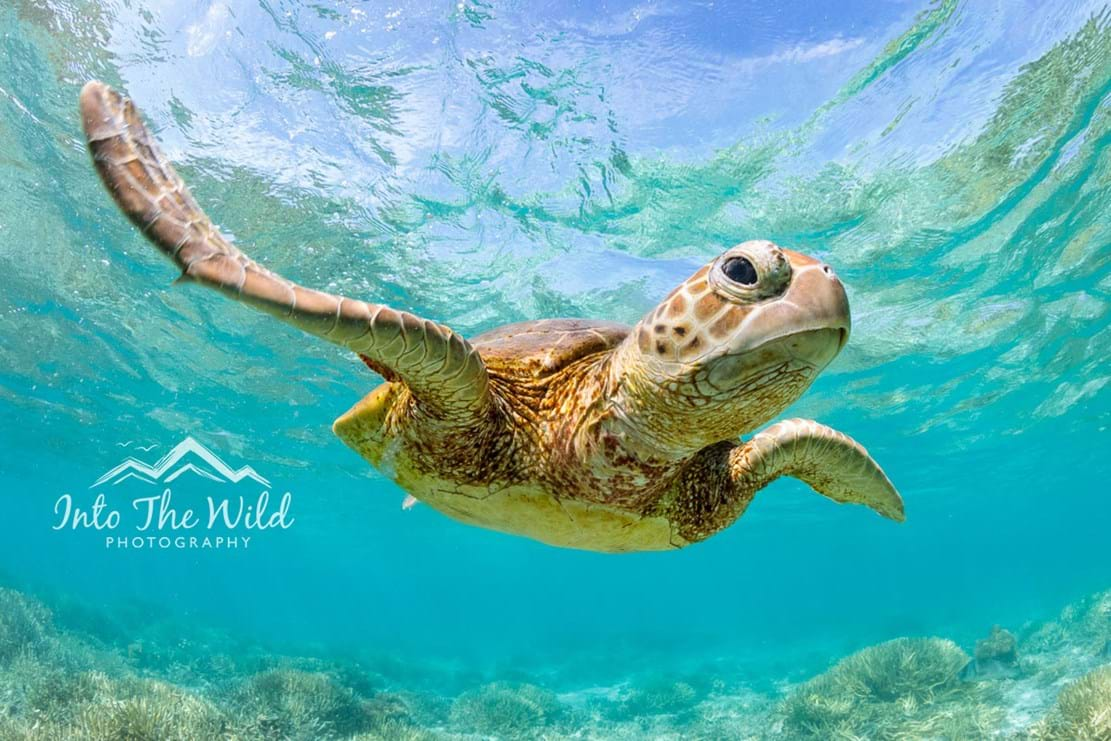 Which we again forget about completely while exploring the magical lagoon on the eastern side, only a little island stroll away. Snorkelling at the surface, we immediately are in the middle of a vivid hustle. Fish of all sizes, colours and shapes fleeting from corals surround us. Some are alone, some swim in big schools, dividing like a curtain, while we come closer. Looking behind us, the curtain closes again and for a moment we are part of the school. Blue sea-stars flank our way, just like signal lights, guiding us through this beautiful coral garden. Only a few fin-strokes further, we meet the first green sea turtle. Fascinating how the tranquility it sends out, spreads over to us. It is not at all concerned by our appearance, even though we move in close and stay with it for minutes. It just keeps following its very own rhythm of diving down to the colourful corals and swimming back up to the surface to breathe the essential air - slowly, over and over again. Looking at each other, we point in different directions at the same time - delighted, we are surrounded by turtles! Who is blessed with an experience like this in life? Lady Elliot Island - you are magical! In this island's maritime sanctuary it is more likely than unlikely to be part of such an encounter. And no one will ever forget the calm beauty that lies in a turtle´s eyes. And for a sheltered excitement you even pave the way through your coral gardens for us to meet the friendly reef sharks, at home in the outer rim of your shallow lagoon-waters! And the sanctuary isn't just existing under water. It spreads out over the island itself too.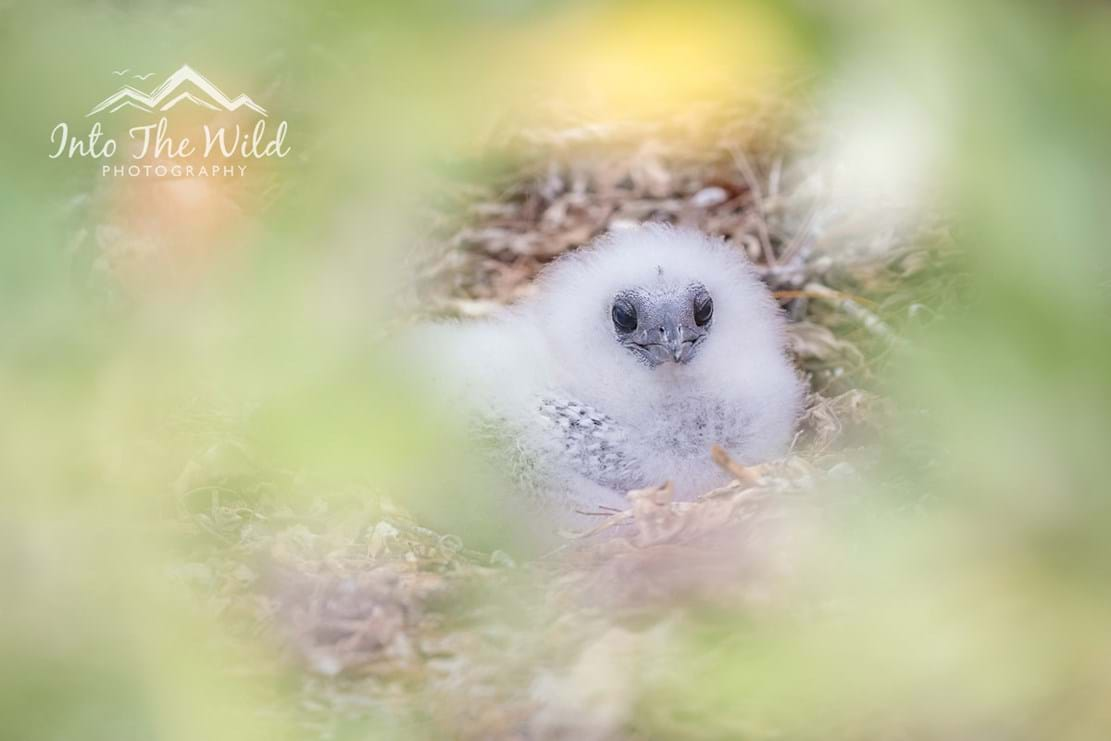 Cautious of a diversity of predators in their lives, seabirds have nothing to fear here. And so we find them living, resting and nesting in the most unlikely places, during our stroll on the island´s terrain. The only creature, that could harm them, would be us humans. But everybody here, has a connection to nature and is fascinated by the lack of mistrust they show. A simple walk reveals the family-life of seabirds in fascinating clarity to us. Wherever we look, we find parents caring for their chicks on the ground. No nest needed for raising the little ones on this island. Between the benches of the visitors area, on pathways in the camp, of course in the trees and all along the beach, fluffy little faces with dark eyes and tiny beaks peer up at us. The offspring finds shelter under the adult's wing. And the parental affection is present in every act, whether feeding, cleaning or protecting against curious human glances. The latter sometimes develops into artistic flight manoeuvres towards us, when we get too close to the precious growing generation. Never our intention, we simply can´t avoid to enter their grounds. With every step on our island-loop we are immediately a part of their territory. Every moment of close-up participation we appreciate in awe-filled observation. Every signal of disturbance we accept by quickly moving on. After an hours' walk, the on-island-exploration ends at our little cabin again.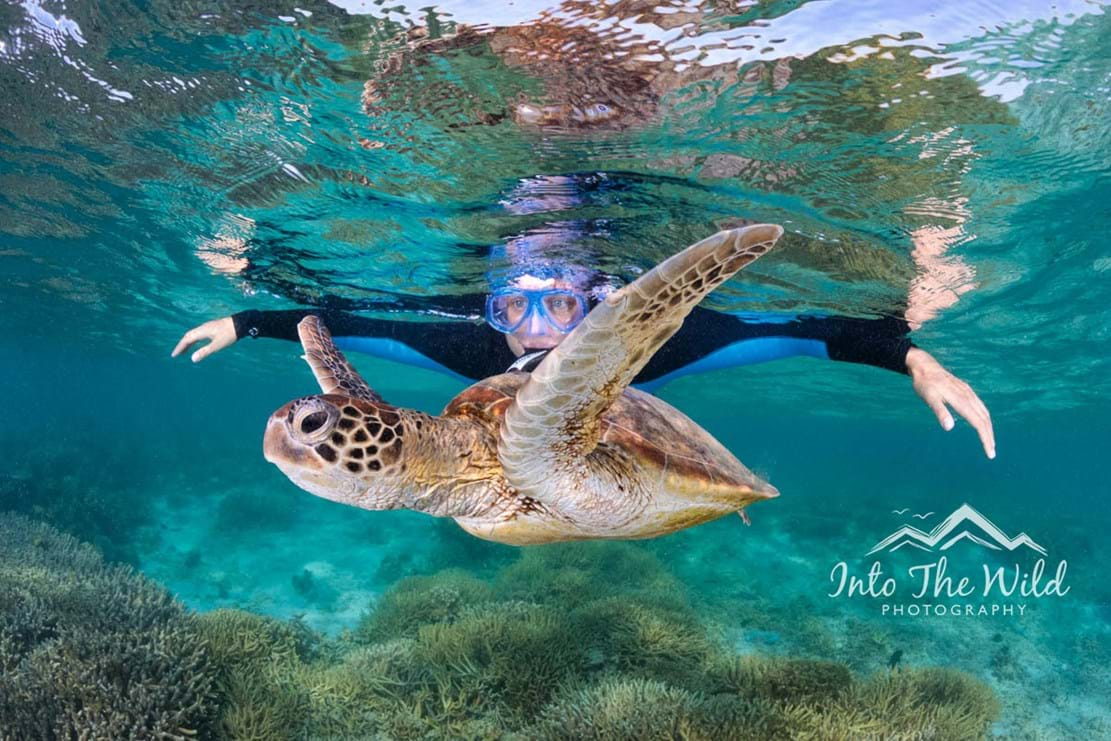 It is hard to grasp, how many different worlds we are allowed to enter within a short visit on this beautiful place on earth. Processing will take it´s time. What immediately effects on us is the calm, content feeling of gratefulness and joy after these many ways of wildlife-connection.
Text by Jana Siedenhans, Images by Michael Smith APP M.Photog.